Efficiency & cost-effectiveness

Minimizing human error margins

Reproducibility

Collaboration
Efficiency & cost-effectiveness
Using unique barcodes is a useful tool for labelling and tracking samples in your laboratory. It significantly simplifies the process of tracking the correct samples and types of equipment that are needed to perform experiments. No matter if the project involves a few or thousands of samples, tracking them by barcode accelerates the process and eliminates mistakes.
Running an inventory with barcodes enables employees to locate samples faster and reach all the relevant information such as price and supplier, in addition to real-time inventory monitoring and updating,- all resulting in higher efficiency as it allows better control of inventory purchases.
Minimizing human error margins
Labs that rely on manual data entries for their sample management system are exposed to human errors such as wrong entry of numbers, poor handwriting, missing a line, or omitting a number. In addition, time is also wasted on finding the errors and fixing them. Using barcodes almost eliminates human errors in sample labelling, and saves time searching as scanning barcodes are fast and reliable and result in fast and reliable answers.
Reproducibility
Reproducing experiments is a big issue these days. There are a lot of initiatives, mainly around cancer research to reproduce published experiments.
Sample barcode scanning can help increase reproducibility. Once there is an accurate list of the stock used, including all the information, it makes it easier to reproduce the experiment. The ability to know exactly what reagent was used, and how it was kept, or produced will help assure reproducibility. Applying barcode scanning with a good laboratory sample management system can help achieve fuller and more accurate information as all data is linked and saved in one place.
Collaboration
Samples are often used in several experiments by several members and even shared with other collaborators in the laboratory. Barcoding samples help to assure that the team is up to date and enable scientists to quickly understand what is the sample used in the experiment and easily locate it in the lab. Barcoding helps collaborators work together without interfering with each other's work – by using barcodes it is easier to work in an organized manner and mark finished samples as consumed and avoid misplacement of samples as it is clear from scanning the barcode where it should be located.
Barcode scanning with Labguru's sample management system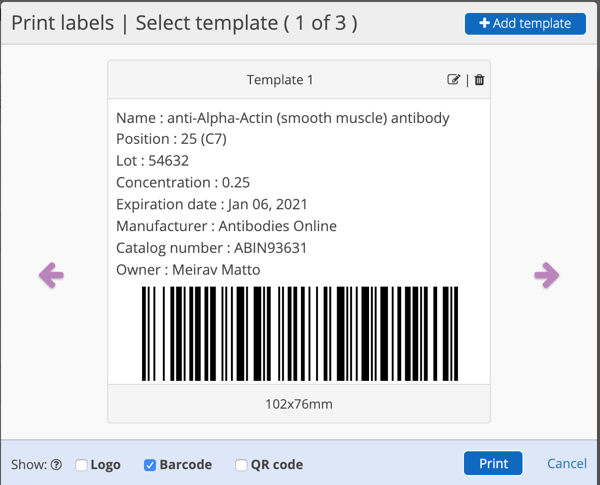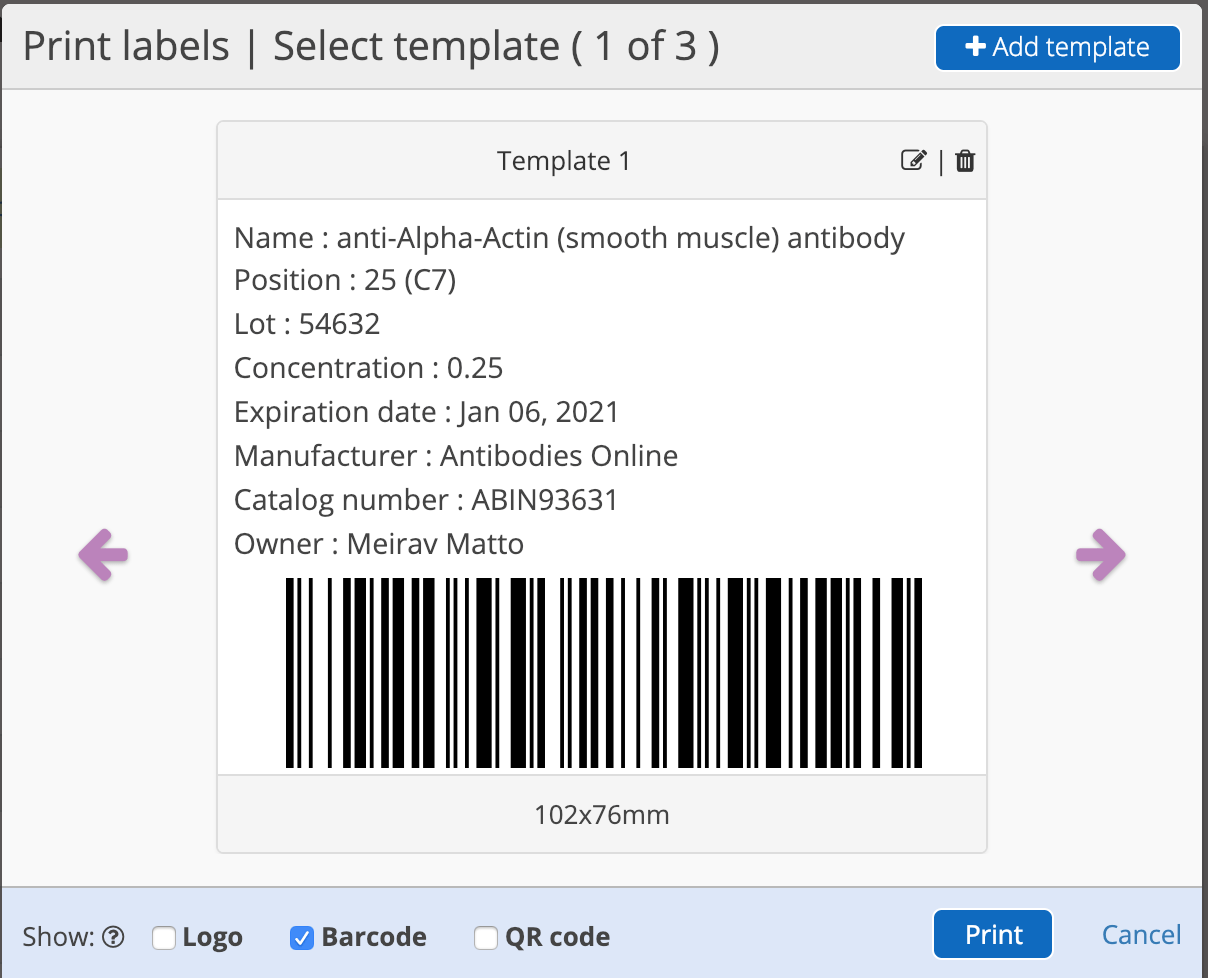 Labguru allows you to easily track your samples, tubes, boxes or anything you need to track in your lab by printing barcode labels directly from Labguru using Labguru Label Wizard which allows the users to design their own templates and control their label sizes and what information regarding the stocks the label will contain. You can scan barcodes of your samples and equipment, that includes their physical location, and quickly add them to experiments. You can connect any scanner or handheld device that will read barcode code 128. Adding barcodes to Labguru is easy and can be done manually or by importing. Once you have your samples labelled with barcodes, you can quickly retrieve the sample information and keep track of your inventory within Labguru.
For more information about Labguru ELN and inventory and sample management system – Contact us.
Read More blog posts: