As automation becomes commonplace across the research and drug discovery landscape, laboratories are increasingly looking for ways to advance its use and maximize the gains. Here we explain what you need to do to elevate your lab management with advanced automation.
What Is Automation?
Automation refers to the use of technology and systems to perform tasks and processes with minimal human intervention. It involves the use of machines, software, and other tools to complete repetitive, time-consuming, or complex tasks efficiently and accurately. Automation can range from simple, single-step processes to complex, multi-step workflows. It is widely used across various industries and applications to increase productivity, reduce errors, and save time and resources.
Why Do You Need Automation?
There has been a significant uptake in laboratory management software in research facilities and laboratories in recent years, and as a result automation is becoming commonplace. Delays to scientific research, drug discovery and pharmaceutical manufacturing can prove extremely costly, and create frustration and resentment within teams. So, any strategies that can streamline processes and make a laboratory run more efficiently should be embraced.
Automation is often billed as the ultimate solution, eradicating repetitive manual tasks and ushering in a new era of efficiency. Yet, laboratory managers and research teams often don't know how best to fully utilize it.
Meeting Unique Lab Automation Needs
Every company and lab has its own unique needs, from specific data calculations to the implementation of distinct workflows such as upstream and development processes. While standardized solutions with pre-set processes may offer a good starting point for many labs, they often fall short of addressing the diverse and specific requirements of each lab.
Now powerful solutions, such as Labguru's Workflow Editor, are available and can provide you with full control over your research and lab data — most actions that can be manually performed within Labguru can be automated using the Workflow Editor. You can easily design and run automated workflows with triggering events, actionable steps and notification, to quickly automate routine as well as any manual Lab workflow. You can turn unstructured data into a structured format and you can routinely gather data from multiple external sources into a customized report. You can also set alerts that will notify management of overdue experiments.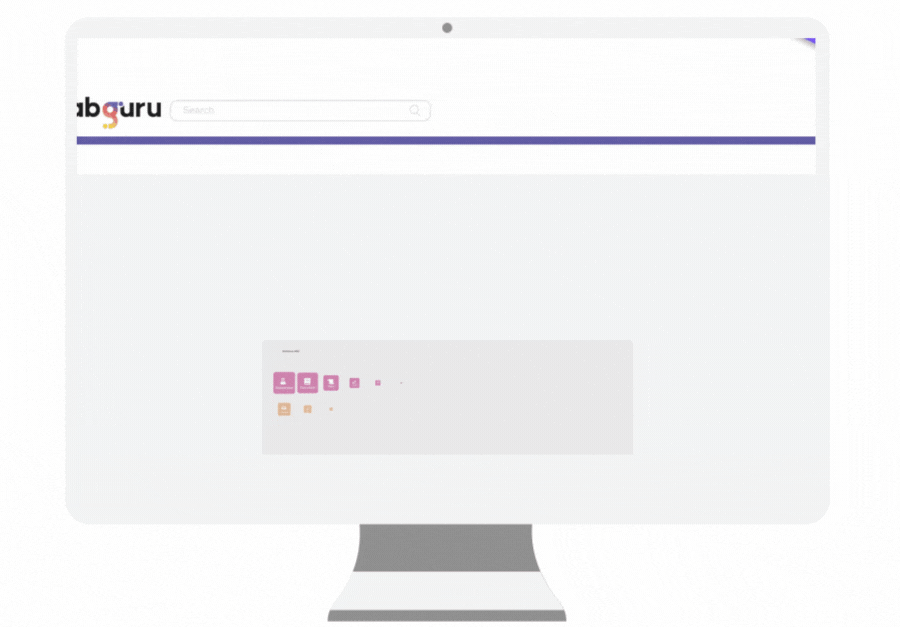 Advanced Automation Customization
The potential that automation can bring to your organization is vast. And it doesn't require advanced knowledge or skills of automation in order to reap these rewards. Our Workflow Editor has "no-code" options that allows you to build workflows by assembling predefined steps into chronological order. This means you can easily design and run automated workflows with triggering events, actionable steps and notification, to quickly automate routine as well as any manual lab workflow. You can also turn unstructured data into a structured format and routinely gather data from multiple external sources into a customized report.
But if you do want the option to further customize your workflows, you have the option to add custom code blocks of Python, Ruby, C# and R to further tailor your lab automation. This gives you greater control but also means you have the reassurance of a specialized Labguru support team available, should you need it.
Automation at Your Fingertips
When considering introducing automation, you should consider the needs of your laboratory, where existing inefficiencies exist and where you can achieve greatest impact. You also need to consider safety and quality implications. These will be unique to your organization and completely customized to your needs.
Real-world examples include:
COA Creation: Effortlessly generate Certificates of Analysis for batch manufacturing.
Workflow Cascading: Streamline work orders across departments and users with ease.
Naming Convention: Establish and enforce naming conventions for experiments and items.
Task Reminders: Keep everyone on track by sending automated reminders to assigned users.
Custom Reports: Tailor reports to your specific needs, enhancing data analysis.
CAS Number Magic: Retrieve molecule information with just a CAS number, saving time and effort.
IC50 analysis: Upload an Excel file with IC50 data and watch as plots being generated automatically
Integration with external platforms, such as Geneious prime
Integration Excellence
You can do all this and more, as the Workflow Editor doesn't stop at Labguru. It seamlessly integrates with other API-supporting platforms, including SAP, Geneious Prime, Microsoft Forms, and many more. This integration prowess opens up new horizons for collaboration and efficiency.
Experience the Time-Saving Magic
By embracing the Workflow Editor, you'll revolutionize your laboratory management, automating routine tasks that once consumed valuable time and effort. Let Labguru's Workflow Editor be your partner in progress, allowing you to focus on what truly matters - advancing your scientific endeavors.
Discover the Labguru Workflow Editor today and experience lab management like never before.