Labguru QR and Barcode Label System
Organize your lab with a standardized label system. Streamline your work by scanning items directly into experiments in your ELN/LIMS.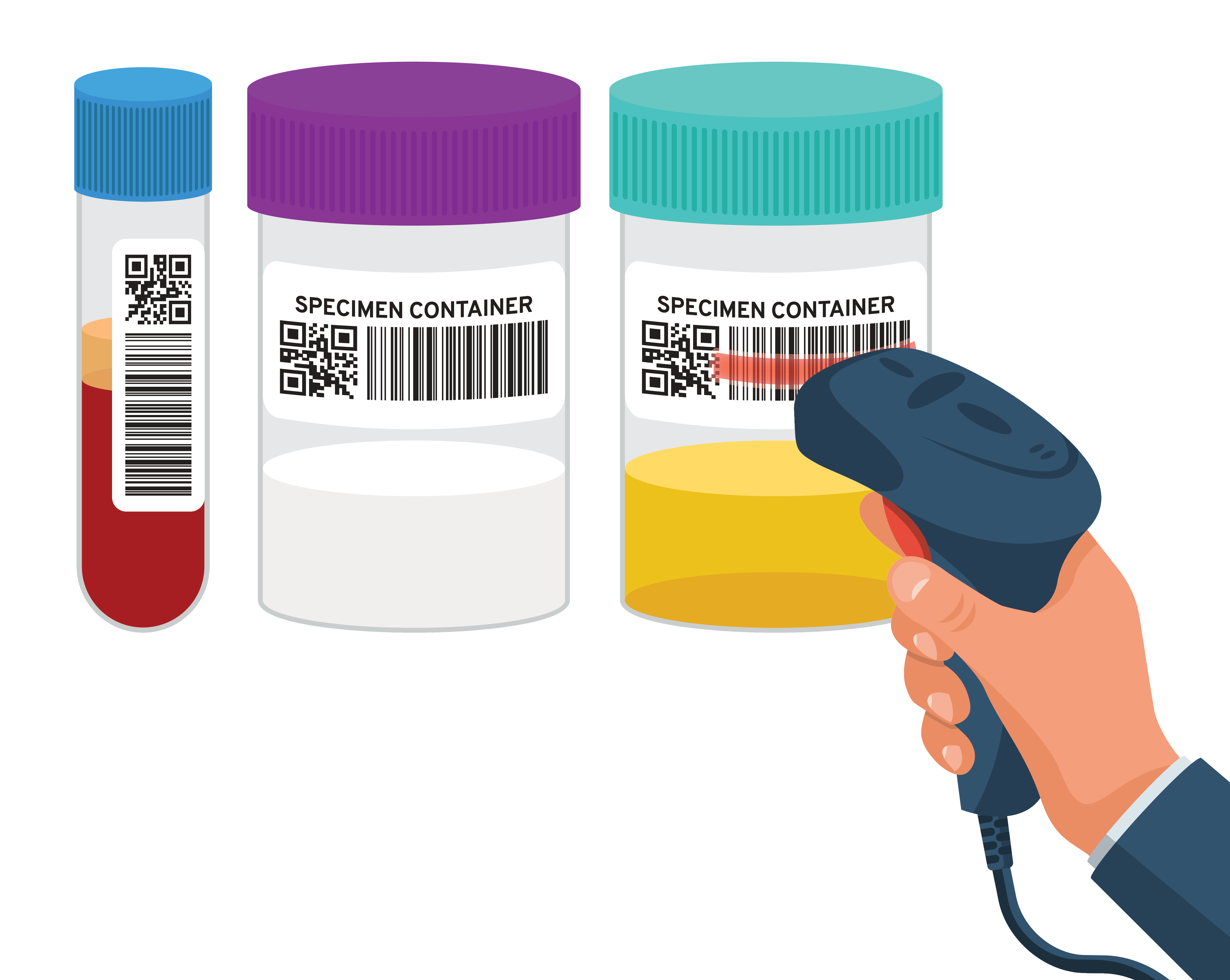 An organized lab is key to effective research, and a powerful labeling system is key to lab organization. Labguru's Label Wizard is an add-on to the Labguru ELN and LIMS which enables users to generate and print custom QR/barcode labels for samples, supplies, and equipment, as well as scan items to easily add them to experiments.
Watch this video to see Label Wizard in action:



Organize your lab: Create reusable label templates to standardize storage and equipment management in your lab. Categorize your samples, supplies, and reagents and assign them locations and owners so you can easily find samples and supplies that you need.
Minimize lab costs: Easily mark samples as consumed. Update and monitor inventory amounts and volumes in real-time, allowing you to make informed purchase decisions.
Streamline data entry: Quickly scan samples, reagents, and instruments to add them to your experiment, instead of wasting time manually filling in fields
Minimize human error:

Prevent poor handwriting, wrong entry of numbers, and omitted information by digitizing the data entry process.
Ensure experiment reproducibility: Create detailed and accurate experiment entries with all the information on exactly which stocks were used, so that you can easily reproduce good experiments and troubleshoot ones that don't go as planned.
Facilitate collaboration: Help scientists working together stay up to date with what samples and reagents were used in what experiment. Avoid the misplacement of samples and prevent redundant work.
How Does It Work?
Label Wizard can be used to digitize all aspects of lab management — equipment management, sample tracking, storage organization, and inventory management.
Access the label wizard from a stock, plate, box, or equipment page
Select one of our pre-made templates or create a custom template.
Add details such as name, owner, catalog number, and your organization logo to the label.
Add a QR code or barcode to the label.
Print the label and reuse the template as needed to standardize labeling across your lab. You can also print multiple labels at once by selecting several items.
Scan label barcodes to easily add them to experiments or scan QR codes with your phone to identify and view their Labguru pages.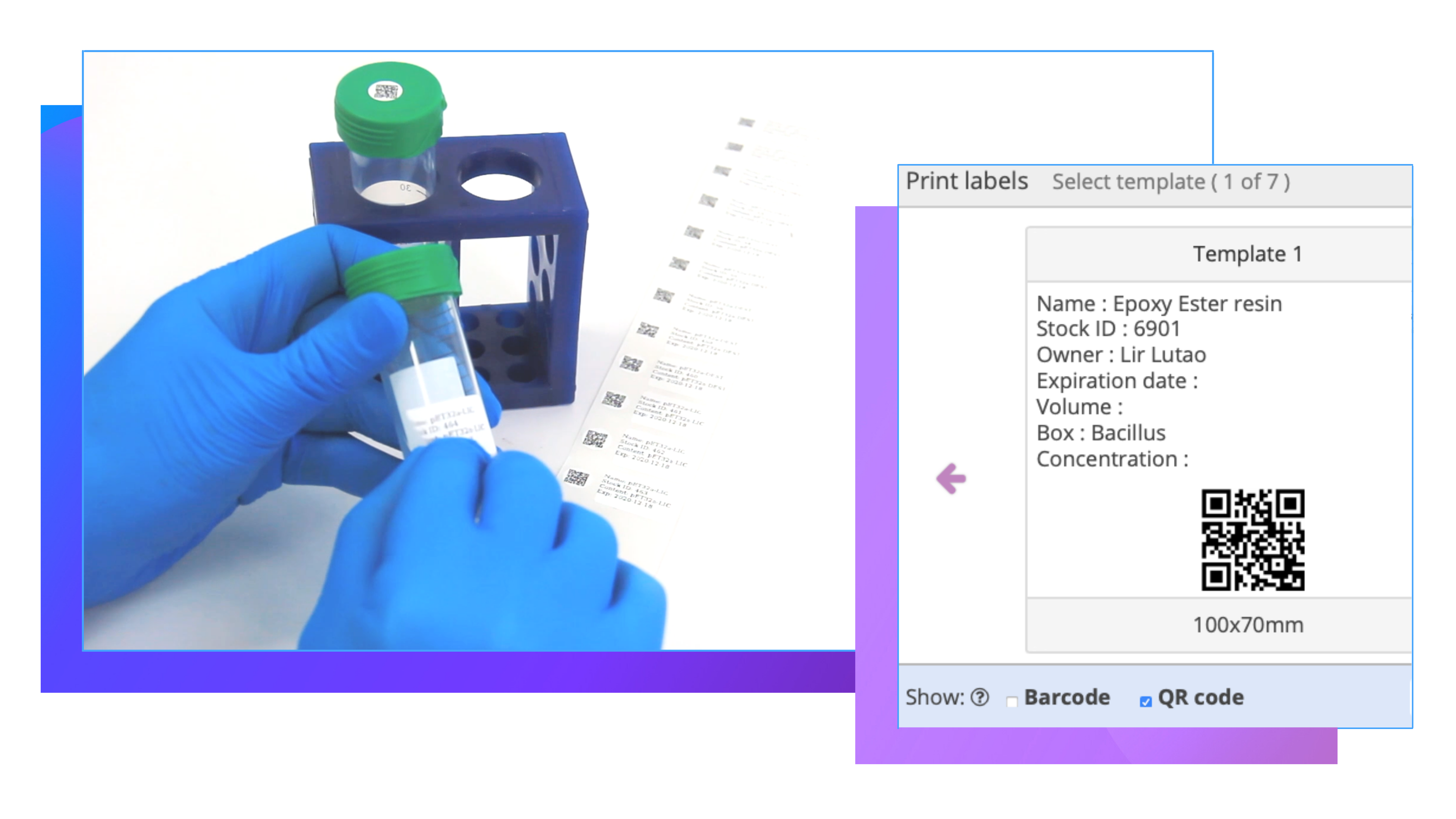 Add QR codes for item page URLs to your labels, to scan with your mobile phone and view or update their info in Labguru.
Add barcodes to your labels to add samples, reagents, and equipment to your experiments quickly and easily. You can use any scanner or handheld device capable of reading barcode code 128.
Have you ever struggled with keeping track of your samples, checking stock expiration dates, or finding their locations? Labguru Label Wizard makes sure you will never have to worry about these things again. Add Label Wizard to your Labguru suite and create an organized and efficient lab by digitizing sample, equipment, and inventory management.
To learn more, click here: