Calibration is one of the primary processes used to maintain instrument accuracy and it is crucial for generating reproducible results and maintaining data integrity.
What is calibration
Calibration is defined as the comparison of measurement values delivered by a device under test with those of a calibration standard of known accuracy. Calibration primary standards are maintained by National Metrology Institutes (NMI) in each country (NPL in the UK, NIST in the US, PTB in Germany and more) but today due to a Mutual Recognition Agreement it is easy to maintain calibration standards from any NMI regardless the country of residence.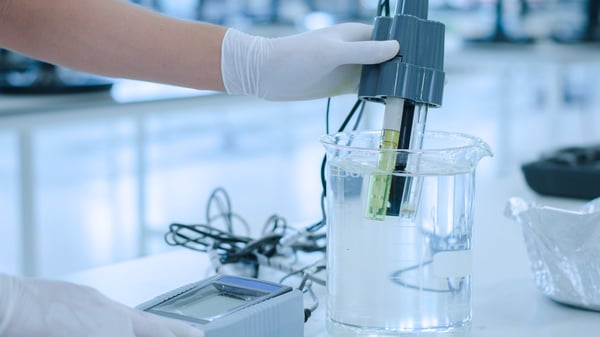 Maintaining data integrity
Pharmaceutical companies are a highly regulated sector and are expected to manufacture high quality and safe products while maintaining high standards throughout the drug development up to production stages. Maintaining data integrity helps assure that drug development is constructed in the highest standards and keeping your lab equipment calibrated helps maintain traceability and data integrity. Not calibrating your instruments properly can result in inaccurate and false results which can lead to failing FDA audits that may end up with an FDA warning letter. It is important to ensure that calibration data is not modified or backdated after it's been recorded.
Searching through FDA warning letters issued in the past few years with regards to calibration demonstrates that failure to calibrate equipment on time and document calibration procedures are recurring issues that surface time after time. It is easy to avoid such failures and maintain data integrity and traceability simply by using a calibration management software that will enable to track equipment maintenance on a regular basis.
Document calibration procedures & schedules
There are many types of instruments in the lab, each requires different maintenance and calibration schedules that vary from several times a day to once a month or a year. In addition, some calibrations are done in the lab and some require factory or off-site calibration. It is imperative to manage your equipment maintenance and calibration with proper documentation. Using calibration management software can:
Help maintain your instruments in a high standard required by FDA regulations

Assure ALCOA+

data integrity and

21CFR Part 11

compliance

Maintain an audit trail for all your equipment

Manage calibration schedules

Get maintenance tasks alerts

Cut down human error mistakes

Reduce maintenance and operating costs

Centralized reports available in minutes, including maintenance history for each instrument
Monitor your calibration properly with Labguru
Labguru ELN offers an all-in-one platform, including a calibration and maintenance feature as part of its Equipment module. Labguru Equipment module allows an overall view of the equipment status, along with additional booking and maintenance events. With labguru you will be able to:
Mark relevant instruments as 'Requires calibration'

Set calibration frequency

Design templates for calibration forms

Get notified when equipment is out-of-calibration

Document calibration events to reset alarms

Review the history of previous calibrations for each equipment

Use bulk-calibration to calibrate multiple instruments of the same type

Track and maintain not only calibration but also various maintenance activities such as cleaning, checking, etc.
The greatest advantage of using Labguru Equipment module together with the ELN is the ability to:
Link your equipment to your experiments, protocols and more making it easy to trace back data from an instrument directly from the experiment page

Save time by viewing your equipment status directly from the experiment page
Using Labguru as your calibration management software will save you the nuisance of using a stand-alone calibration management software.
To learn more about Labguru Equipment module and calibration management – contact us.
Read more blog posts: