Many life-science laboratories all over the world still use analog methods for data storage and processing, project management, and lab management, but the technology for scientists is ever-evolving and offers more and more advanced solutions that can simplify all aspects of lab work, as well as research lab management, saving time, effort and even money. From browsing and managing literature to analyzing genetic data, we've put together a list of the 10 best digital tools for scientists to check out in 2021.
1.

Researchgate

— world-leading scientific social network
In recent years, the open science movement is gaining momentum. Sharing information and collaborating is considered by many the path that will lead us forward. ResearchGate is the leading social networking platform for scientists. It has over 20 million users from all over the world and is the perfect place to stay updated on the newest discoveries in your field of research, connect with fellow scientists and share knowledge, discuss and ask questions. ResearchGate also offers an analytics feature that can be used to get stats on the number of times your article was read or cited by ResearchGate users.

2. Papers

— literature management software
Dealing with literature — reading, gathering, annotating, citing, sharing — is an unavoidable part of research work. It can up to many hours and, if not managed correctly, easily lead to information loss and messy libraries. Papers is an award-winning reference manager that simplifies these tasks. Papers has a vast range of annotation tools: highlights, inline notes, draw, sticky notes, and more. It can be used to create an organized library with tags and folders. The Browser Extensions allow you to search across your favorite scholarly search engines and journal sites, so you enjoy 1-click downloads to add references & full-text PDFs to your personal or shared libraries quickly. You can also create shared laboratories to collaborate with colleagues, and sync information between devices. Additionally, Papers has an AI recommendation feature that shows you the latest and most important papers in your field so that you never miss out on updates.

3. Wrike

- project management for agile research enterprises
Wrike is an online project management software favoured by many pharmaceutical and biotechnology companies for giving full visibility and control over tasks. Wrike eliminates silos by creating a shared digital workspace across departments with real-time commenting and notifications, live editing, dynamic reports, and more. Wrike offers customizable dashboards, workflows, request forms and more, that can be tailored to fit the specific needs of your lab. With these tools, you can view the bigger picture of projects, and also get real-time updates on due tasks or view detailed to-do lists. Additionally, Wrike lets you easily share information on the state of your projects with stakeholders.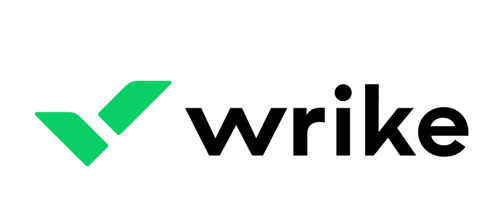 4. Labguru

— all-in-one research lab management software
Many laboratories around the world are implementing an ELN (Electronic Lab Notebook) for digital record-keeping, in order to keep data safe, organized, structured, and searchable. Others are implementing digital lab management tools, such as inventory and sample management systems or calibration management software. Labguru is an all-in-one tool that saves you the issue of integration between systems: it includes all your research and lab management needs in one place.
Labguru is a secure, cloud-based ELN, LIMS, and informatics platform which offers a complete solution for life science research and industry. It records and manages laboratory data and inventory, includes molecular biology tools and chemistry tools, enables automation of the lab, insight into lab data making labs run more efficiently. With Labguru, you can design experiments and workflows, capture structured and unstructured data, manage projects, and share your work. Customizable experiment templates, integration of protocols, SOPs, and other cutting-edge features help to increase data quality, streamline workflows and reduce costs. Labguru is available on desktops and mobile devices via the cloud.
5. Unpaywall

— find your literature for free
How many times did you find yourself stuck because of a paywall separating you from a necessary article? Unpaywall is an extension available for Chrome and Firefox which allows you to skip the paywall on millions of journal articles. Unpaywall searches the web for you and informs you if the paper you're looking at is freely available on a different website. Unpaywall is integrated with thousands of library systems and search platforms worldwide and is completely legal as it only retrieves papers from legal sources such as university/government repositories and content uploaded by the authors.
6. Scismic

— Talent matching platform for the sciences
Scismic is a tech platform built by scientists to help life science companies find qualified scientists and build diverse teams. Their specialized algorithm accurately targets only relevant candidates based on scientific skills, so you save time in candidate screening and hire faster. Scismic's diverse scientist community and race- and gender-blind algorithm is 2x more effective in bringing underrepresented scientists to jobs. Like Labguru, Scismic facilitates collaborative decision-making and enables efficient processes so you can focus on your R&D!

7. Zoom — bringing the world of science closer
During the COVID-19 pandemic, researchers had to cope with the unexpected change of working from home or in shifts with small teams. In order to keep research going, they had to use video conferencing. This had surprisingly positive outcomes: researchers reported that scheduling time-limited virtual meetings encouraged them to prepare and plan the meetings better, receive all the information they needed, and set tasks and goals for better collaboration, in contrast to working in the lab where they wouldn't dedicate specific time for catching up with colleagues.
Zoom has been the world's leading video app for the last two years. It offers HD video and audio and supports meetings with up to 1000 participants.

8.

Geneious

— analyze genetic data
How much of your time do you spend on analysis and complex processing of data, when you could instead be moving your research forward? Geneious saves you this time and helps you centralize, structure, process, and visualize data in order to derive insights. Geneious features sanger and NGS analysis tools, visualization and manipulation of all DNA types, cloning tools, chromatograms, primer design, statistical graphs, database searching, and more, covering the needs of genetic research labs. Unlike many bioinformatic tools, Geneious has a simple click interface instead of a command line, making it easy to use.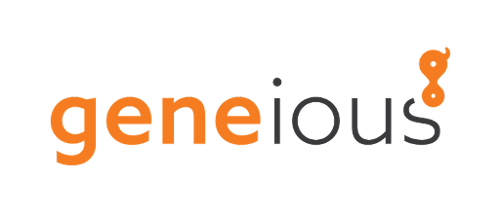 9. SnapGene

— simplify molecular cloning
SnapGene is a tool made specifically for molecular cloning, helping to visualize, plan and document all the stages of the process. As its name suggests, it's fast and user-friendly. Unlike Geneious, which includes many different procedures and views cloning as a one-step action, Snapgene delves into the details with plasmid visualization and annotation, sequence alignment and validation tools, agarose gel simulations, and more. Snapgene automatically records your experiments and creates a graphical history that can be shared and converted.

10. Labworm

— find the perfect software for you
We've recommended many excellent research lab management tools, but perhaps you still didn't find what you're looking for. In that case, Labworm can help you. From productivity and project management to lab automation and data processing, LabWorm is the place to stay updated on software for scientists. The site includes hundreds of systems and gadgets, organized according to topic. For each tool, you can see reviews, as well as the number of people who upvoted it.