As discussed in our previous blog about the need to move to electronic batch record management solutions, manufacturing companies from pharmaceuticals to molecular farming, cannabis, biotechnology, and more, must adhere to strict regulations to guarantee the safety and efficacy of their products. Effective management of batch records is a crucial aspect of this process and requires a system that can track and maintain records from research to production. This is where Labguru's electronic batch record management (EBRM) solution comes in as the ultimate solution for manufacturing companies.
Labguru Electronic Batch Record: A Solution that Accompanies You from Research to Production
Labguru EBR offers a unique and comprehensive solution for managing batch records in the life science and pharmaceutical industry. Unlike other solutions that may only focus on one aspect of the process, Labguru EBRM offers a complete solution that covers the entire life cycle of a product or a drug, from research to production. This means that you will have access to a single platform for managing all of your batch records, reducing the risk of errors and improving efficiency.

Intuitive and User-Friendly Design
One of the biggest advantages of Labguru's Electronic Batch Record management solution is its intuitive and user-friendly design. The platform is designed to make it easy for you to access the information you need and to complete tasks quickly and efficiently. This means that even employees who are not familiar with electronic batch record management will be able to quickly get up to speed and start using the platform effectively. Additionally, the platform is highly customizable, allowing companies to tailor it to their specific needs and processes.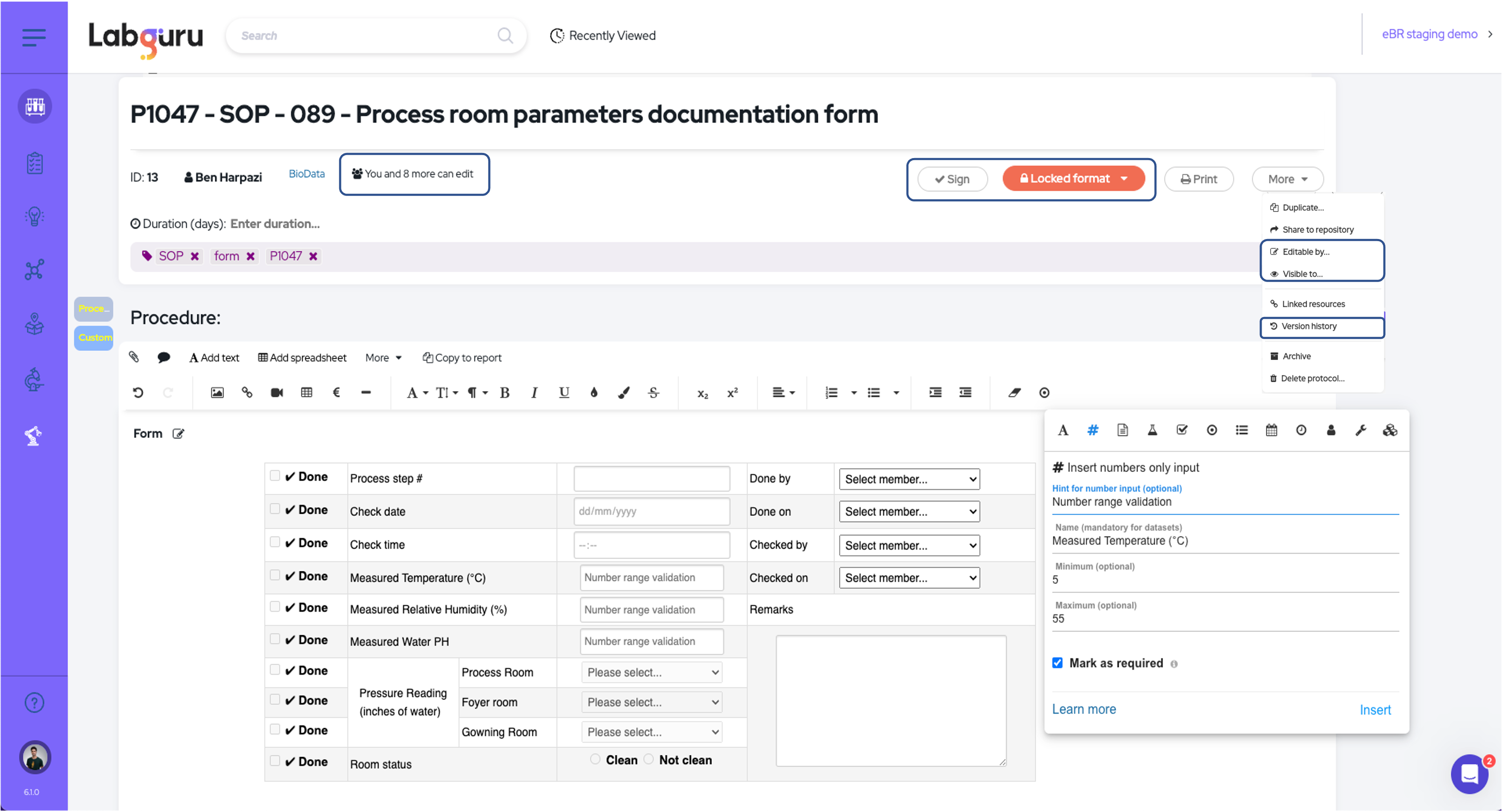 Improved Accuracy and Compliance
Labguru Electronic Batch Record Management solution helps companies improve accuracy and compliance by automating the process of tracking and maintaining batch records. The platform ensures that all records are tracked and maintained accurately and securely, reducing the risk of errors and discrepancies. This, in turn, makes it easier for companies to meet regulatory requirements and maintain their compliance status.
Reducing Expenses, Improving Efficiency
By automating the process of batch record management, we help companies save time and money. Labguru streamlines processes and reduces the amount of manual entry and paperwork that is required, allowing employees to focus on more important tasks and improve efficiency.
Improved Communication and Collaboration
Labguru EBR software provides a centralized system for tracking batch records, allowing everyone in the company to easily access the same information in real time. This makes it easier for employees to stay up-to-date and collaborate more effectively, improving communication between different departments and stakeholders.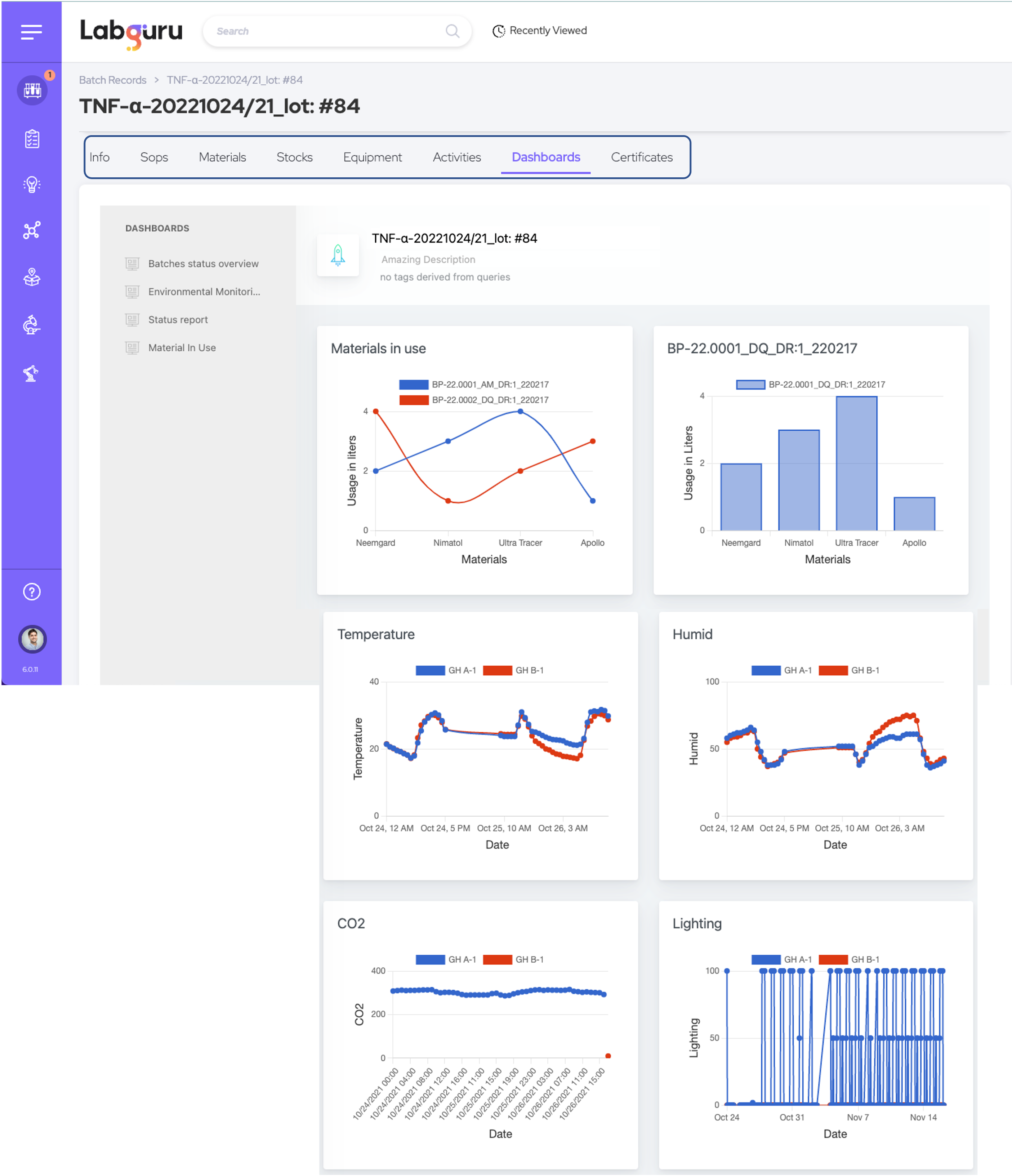 In conclusion, Labguru Electronic Batch Record software is a great solution for companies looking for a comprehensive and intuitive electronic batch record management solution integrated with a lab data management system (ELN/LIMS). The platform covers the entire life cycle of a drug, from research to production, and is designed to be user-friendly and customizable.

To learn how Labguru's electronic batch record management module can help you