Lab inventory management is an important, yet mundane task in every laboratory, that is often overlooked or neglected. Managing lab inventory effectively can be significant in reducing substantial costs and saving time, enabling you to run your lab efficiently and increase productivity.
Many labs still choose to run their inventory on paper, or spreadsheets, making it almost impossible to properly track the stock levels or material location. Many times this results in loss of expensive reagents, antibodies, cell lines etc.
Using web-based lab inventory management software can help laboratories manage their inventory in a productive and cost-effective manner. The advantages of such a system over using paper are clear – You can gain control and keep track of everything in one place, manage your stock levels and new orders, create stock alerts, easily share inventory locations with all lab members- so everyone is up to date.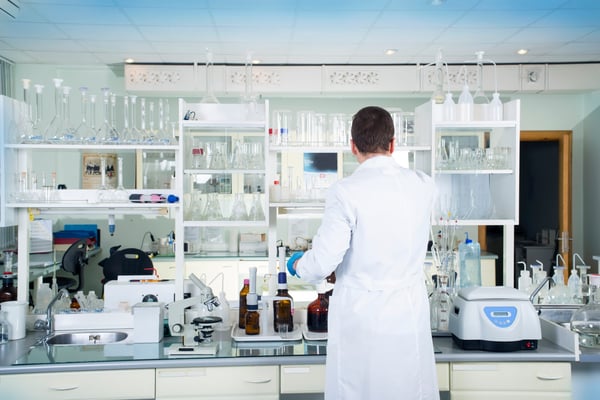 As a lab manager, it is imperative that you use an intuitive and straightforward inventory system that would entice your lab members to use it on a daily basis. Before moving your consumables and biological assets (plasmids, DNA samples, cell lines, antibodies, etc.) inventory to lab inventory management software, it is important to take the time and think about the best way to do it properly and thoroughly. In order to help you, we crafted a list of 6 tips to get you started:
Create a stock list & define your bio-collections
Start by creating a comprehensive list of all the stock you hold in your lab. Make sure every item is accounted for. Once you have a list, divide your biological assets into collections. It can be antibodies, cell lines, plasmids, compounds, bacteria, and even distinctive collections which are unique to your type of research.
We recommend managing your consumables (solutions, gloves, pipettes, tubes, etc.) on a separate 'Consumables' collection.
Decide how to characterize each collection
When defining a new collection, descriptive fields have to be considered. For instance, when adding a new antibody, you may want to know its source, clonality, and application. When adding a new compound, important data such as hazards, formula, and density, should be defined.
Take the time to define the right descriptive stock fields as well (stock is tubes, bottles, vials, etc. that contain your inventory item). For example, when creating a new stock, specifics such as concentration, volume, expiration date, and location should be added. Adding descriptive fields in advance will help you populate your account in the best way possible.
Important:
When characterizing a collection, think if it should be linked to one of your other collections. This is important because in many cases, two inventory collections have a parent-child relationship. It can be a plasmid harbouring a gene, tissues harvested from patients or animal specimens, cell lines created from transfected/infection of a plasmid and more. Defining parent and child collections can make it much easier to track down specific items and document valuable information.
Define storage space & locations
Once you have a list of all your lab materials you need to physically decide where they are located in the lab. Placing your inventory item in the right location is crucial. Expensive reagents are often being lost in boxes which are buried beneath layers of ice.
Make a list of all the storage locations that exist in your lab. Count all the rooms, cabinets, freezers, racks, and cold rooms, and add them as storage locations to your inventory management system.
It is crucial to make a list of all the boxes which are stored in your lab. Define the exact location of each box, box owner, and even its color.
In case you already have a documented list in Word or Excel, look for a system that will enable you to easily import the list and save precious time.
After you have defined all storage locations, it will be much easier to populate your laboratory inventory management software with inventory items and place them in the right location as you go.
Label Everything
Organizing your materials is a good start but you're not done. it is crucial to label your materials and samples properly to avoid misunderstandings and loss of materials or improper use. It is recommended to use an inventory system that allows you to connect label printers and print labels from your stock list, box pages or inventory collection.
Populating your laboratory inventory management software
Before you start populating your system, make sure you properly define the correct descriptive fields of storage and inventory items. Having an organized list of your inventory and storage locations will help you a lot while populating your lab inventory management system. Take the time and learn how to use the import tools that your inventory management system offers. Don't be shy and ask the support team for some guidance. it is important to clearly understand how the system works and to find an easy and intuitive system that will answer your needs.
Set ground rules for keeping your inventory organized
Once you have uploaded and organized your inventory into your laboratory inventory management software and everything is in place, it is important to set ground rules on how to use the system to make sure your effort will not go to waste and keep your inventory organized and well documented online. For example:
All tubes which were consumed and thrown away should be deleted from the lab account

Moving an inventory item from one storage location to the other must be updated in the system immediately

New storage locations, including boxes, should be added to the system

Inventory items that arrive at the lab, should be added immediately. Storage location must be assigned and updated

New lab members should be guided to continue and update the system in the proper way
Regardless the size of your lab, or the stocks you maintain, once you complete the above steps and get your inventory system in place, you will experience a cost reduction and efficiency increase in a short period of time.
To learn more about Labgurus' lab inventory management module

---
Read more blog posts: