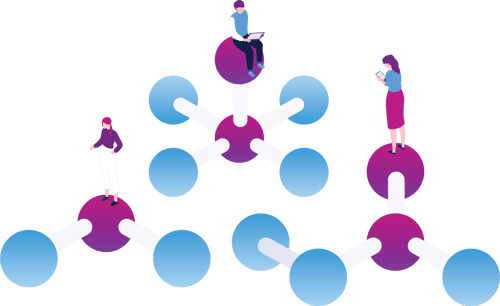 Labguru & BioEddie
Intuitive Biomolecule HELM Notation and Management Tools
Labguru offers advanced macromolecule tools to simplify researchers' lives, save time and create an organized and comprehensive database. Sketch, import, organize and track your macromolecules within an all-in-one lab informatics system.
Sketch Biomolecules
Labguru offers the

BioEddie

macromolecule tool by ChemAxon as a built-in feature.
Use HELM (Hierarchical Editing Language for Macromolecules) notation to quickly and easily sketch large molecules such as proteins, amino acids, and compounds
Create clean, aesthetic, and intuitive biological sketches
Add annotations
Import and save as sequence, HELM, or MOL formats
Pull monomers from Chemaxon's extensive monomer library and add them to your sketch
Manage your Molecules
Create an organized, searchable, and accessible digital library.
Organize your biomolecules in collections
Manually add biomolecules by sketching or bulk-update using an excel template
Assign physical locations to each sample by adding stocks to the molecule's page
Track remaining quantities and expiration dates, and receive notifications to prevent waste
Share information with teammates and collaborate on your collections
Connect Biomolecules to Experiments and Protocols
Keep your macromolecules tied together with your research.
Add specific macromolecules to experiments, so that you know exactly what was used where
Sketch biomolecules directly from experiment pages
Add macromolecules to protocols that can be used to reproduce experiments
Create datasets from experiment series created from the same protocol to compare results and view progress
View all experiments conducted with a certain molecule on one page

All-in-One Platform
Labguru is a holistic platform for life science laboratories, which includes Electronic Lab Notebook, inventory and equipment management, lab informatics, data analysis, and automation. Our molecular biology tools enable scientists to conduct their entire research documentation within one platform, with no need for integration between molecule sketching software and ELN/LIMS.